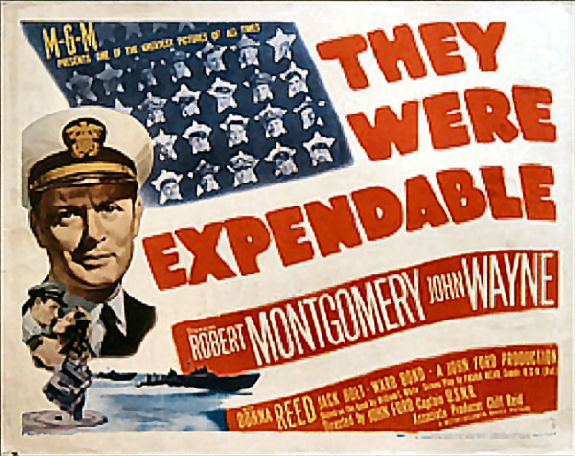 In the days leading up to and following Pearl Harbor, a group of young Navy lieutenants fight to get their new PT boats into action.
Robert Montgomery - Lieutenant John Brickley
John Wayne - Lieutenant JG "Rusty" Ryan
Donna Reed - 2nd Lieutenant Sandy Davyss
Jack Holt - General Martin
Ward Bond - BMC "Boats" Mulcahey
I've always liked the older black and white war films. There's just something about them.
And this is no exception. Starring John Wayne and Robert Montgomery, They Were Expendable tells the tale of the early days of the PT boats. There's the requisite love story between Wayne and Reed; although its not a large part of the film.
Running at a little over two hours, it moved pretty quickly. Plenty of action sequences kept it moving along.
Ya, not much else to say. Its a good film. If you're a fan of the early WWII films, and have yet to seek this out, then go seek it out.